8 Tips for Taking on the Baby Bar (Like a Grownup)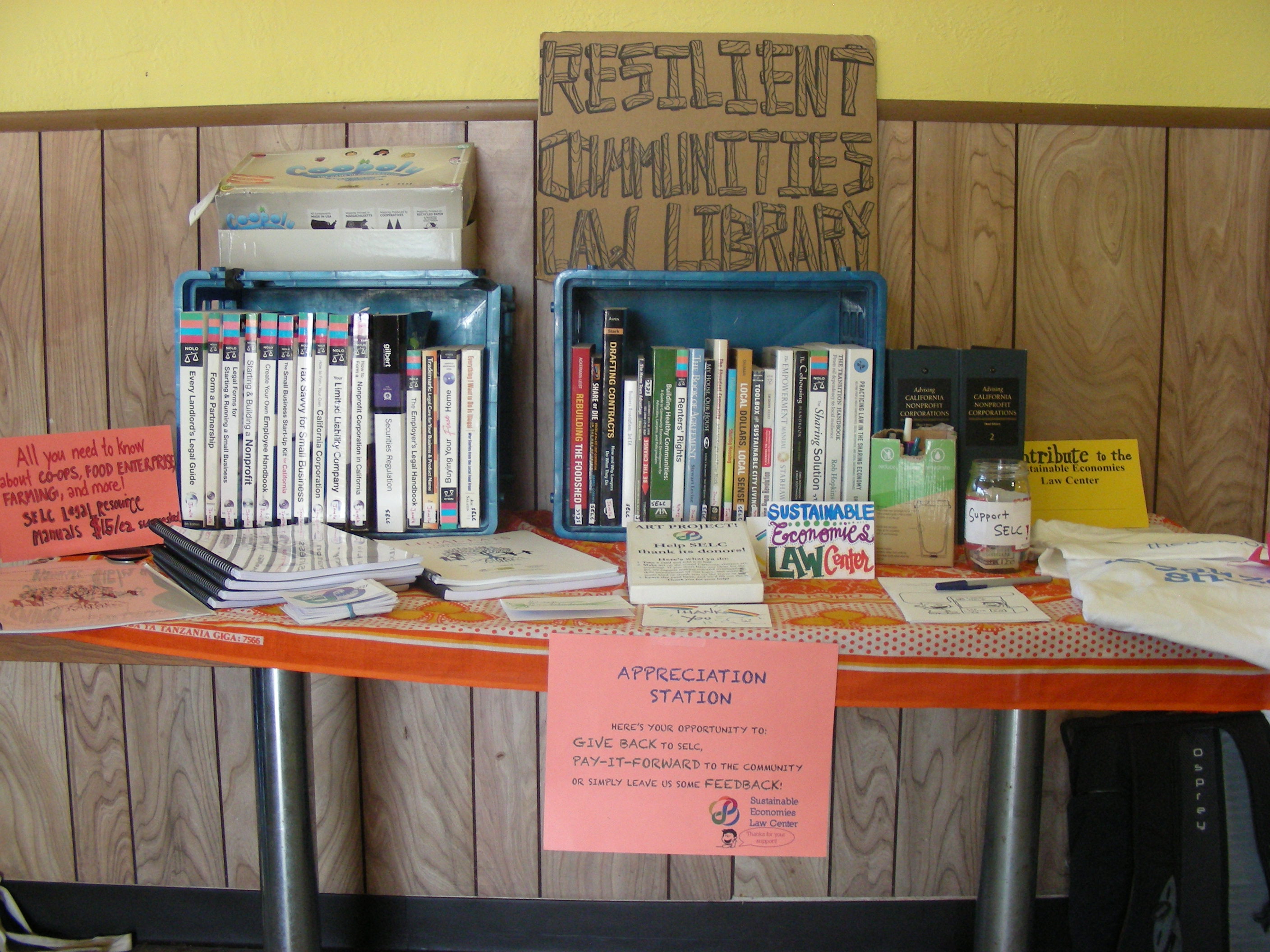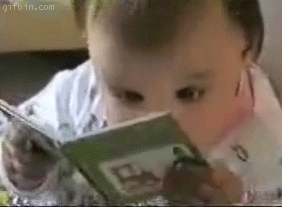 Last month, I promised I'd be back with tips for the June First Year Law Students Exam. Here are some of the strategies I found useful when I was preparing back in 2014. Having just taken the July 2017 California bar exam, I can say most of these tips also apply to bar exam prep.
Passing the First Year Law Students Exam, or "baby bar," on schedule will allow you to continue accruing credit for the Law Office Study Program and save you a significant amount of time, money, and stress.
It can be especially difficult for apprentices to gear up for the baby bar and the bar exam because we don't have big institutions invested in our success. On top of that, most of us are studying on our own and lack the sense of support and community that comes with having peers who are going through a similar experience. Because you're on your own, it's imperative that you begin preparing early, create an attack plan, and stick to it.
This blog is less about study tips for the baby bar and more about how to get your life in shape for the exam. By making necessary life arrangements ahead of time you'll reduce stressors close to exam time and free up more of your focus for actually learning the law.
Tip #1: Designate clear law study times from the beginning of your LOSP.
This is mostly a tip for the working apprentice. Indeed, one of the biggest perks of learning the law through the Law Office Study Program is that you can both avoid law school debt and have the opportunity to earn a salary throughout your four years of study. For me, the ability to continue working fulltime at the Sustainable Economies Law Center was a major factor in my choosing this route over grad school.
But being a working apprentice comes with its own set of challenges – especially if you're passionate about your work. Of course, if you have a law-related job, there are plenty of opportunities for overlap between your work and your studies. Indeed, the work I do at the law center lends meaning and context to the legal concepts I learned for the bar. But figuring out where to draw the lines between your "job" and your "studies" is tough.
I recommend doing some serious thinking about those lines and how to draw them as soon as you start the LOSP and get your bearings. Remember this: no matter how engaging and important your work is, some projects may have to wait so that you have time and energy to study. And if you're committed to that mindset, it won't be long before you can continue your life's work, but as a legal professional.
So set some reasonable expectations, stick to your boundaries, log out of your email, and open up those books! Practicing diligence from the beginning of your LOSP will keep you on the right track throughout the program.
Tip #2: When it's crunch time, take time off to study.
Plan ahead. If you have a job or other commitments, try your best to carve out several weeks before the exam for intense study. If you can take leave from work, pause your extracurricular activities, or ask friends and family to help with childcare – do so! If your workplace will benefit from your eventual success in the LOSP, the odds are good that it will be supportive in this critical time. And hopefully your other life commitments will accommodate this important step toward your legal career.
I took more than three weeks of unpaid leave from work before I took the exam, and managed urgent responsibilities during that time by working one day per week. Thinking back, those dedicated weeks of intensive study were indispensable; I probably would not have passed if I was just studying on the side.
Tip #3: …If you take time off work, don't work!
That includes email. Putting an away message on your email helps to manage expectations. And letting your coworkers and others know how to contact you for urgent issues will help ensure that you only hear about things that really can't wait until your return.
But email is not the only threat to your undisturbed study time. To combat your muscle memory to check your phone and social media, try turning off your phone and disconnecting from the internet whenever you settle in for a focused session. (I know, but it will be okay).
Tip #4: Use a prep service if you can. It is worth the expense.
It may cost you up to a thousand dollars, and possibly more, depending on what type of tutoring services or materials you're paying for. But if you think about it, having study support will allow you to study intensely once, whereas the alternative could be failing the exam and having to do it all over again – including taking time off work and repaying the $700 exam registration fee.
Be sure you know your learning style when considering your study support options. If you learn best by practice, you could use a smart MBE-generator that figures out your weak subjects as you go, and retests you on those topics. Or if you're like me and you learn from a combination of practice and asking questions, you may consider looking for a service that includes the option to ask questions and receive timely responses.
Tip #5: Take full practice tests.
One of the more challenging elements of the baby bar, like any big exam, is the length of the test itself. Endurance is key. Get accustomed to the length of the exam by taking one or two practice tests. The test should contain four essays in four hours, and 100 MBE questions in three hours, with one hour break in between (check the test format, as it may change over time). I recommend finding a new and relatively distraction-free place outside of your house and using earplugs to simulate the feeling of test day. Make sure your tabletop space is clear of drinks, snacks, and anything else you can't have with you on exam day. Time yourself and stick to the clock.
By simulating exam day, I discovered good rules of thumb, like using only an hour for each essay, and never jumping from topic to topic. At the very least, you'll prove to yourself that you can do it!
Tip #6: Read all the rules.
Visualizing test day helps eliminate unknowns and stressors. When you have gone through the process in your head already — eating a good breakfast, making your way to the test center early in the morning, leaving your belongings outside the test area, finding your assigned seat, focusing for long periods of time under timed conditions – you'll have fewer surprises on test day. If you opt to take the exam on a laptop, make sure you try out the exam software until you feel comfortable with it.
Tip #7: Pack your baggy!
There are strict rules about what you can take into the test area. I made a list early and started casually filling my test baggy almost a month before the exam. For me, it helped to know that I didn't have to worry about anything extra in the days before the exam. Eliminating logistical details allowed me to focus my attention on the critical final days of study, rather than biking around looking for earplugs and caffeine pills at the last minute.
Tip #8: Eat well and sleep.
My supervising attorney recommended that I cut out sugary foods the week before the exam, and increase my protein intake. Doing so is supposed to regulate your blood sugar so that you can sustain focus and feel full for longer periods of time without a need for a snack. I think it was helpful.
For breakfast on the morning of the exam, eat foods that are full of fat, protein, and fiber like dark greens, eggs, fruit, nuts, and full fat yogurt. Lunch is also important. Pack a light yet filling lunch, or scope out a place where you could buy food near the test center. And use your lunch break wisely! Take a brisk walk, clear your mind, grab a coffee…
It's easy to skimp on sleep, especially when it's crunch time. But sleep might be the best way to solidify what you learned the previous day. Exercise can also help with sleep quality and increase your stamina to sit still and study. I exercised intensely during my study days, and did so mostly without sacrificing study time. By taking my audio lectures to the gym, I broke up the study day and received information in a variety of ways (I'm looking at you, auditory learners!).
This test is not for babies.
My #1 recommendation is to go all in on this exam. You have three chances to take the baby bar once you qualify, and the pass rates are dismal. Don't fret that you may fail it, or if you did fail it. You will pass this test so long as you take it seriously, plan ahead, and stay on course.
My tips are based on what I found useful, but you know yourself best and I encourage you to check out some other articles to figure out what resonates most with you.