CHRISTINA OATFIELD
Christina Oatfield, Former Law Apprentice at Cutting Edge Counsel
Christina Oatfield formerly worked at the Sustainable Economies Law Center as the Policy Director and at Cutting Edge Counsel as a legal apprentice. At the law center,
she advocated for laws that enable more sustainable, local and resilient economies. She managed the successful grassroots campaign to enact the California Homemade Food Act (AB 1616), a cottage food law for California. Her policy work focused on small food enterprises and cooperatives of many kinds. She serves on the Steering Committees of both the California Food Policy Council and Slow Money Northern California. As part of the Law Office Study Program of the State Bar of California, she studied corporate and securities law, among other legal topics, with support from attorneys Kim Arnone and Jenny Kassan at Cutting Edge Counsel in Oakland. Christina earned her B.S. in Environmental Sciences at UC Berkeley where she wrote a thesis about student-run food cooperatives and co-founded the Berkeley Student Food Collective. Prior to working for the law center, Christina identified and counted insects in an agroecology lab, worked for a tech start-up, managed a green retail store, ran an underground restaurant, planned events and was an assistant at another nonprofit organization.
YASSI ESKANDARI
Attorney & Policy Director at Sustainable Economies Law Center (Former Apprentice)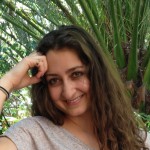 Yassi directs the Sustainable Economies Law Center's city and regional policy work in the areas of renewable energy, cooperatives, housing, food, and agriculture. She is most excited about her ongoing work to promote local worker cooperative development in Oakland, Berkeley, and the broader San Francisco Bay Area. She has co-authored several influential publications including Regulating Short-Term Rentals: A Guidebook for Equitable Policy, and Policies for Shareable Cities, a playbook for cities seeking to embrace grassroots sharing economies in the areas of transportation, food, housing, and work.
Yassi holds a B.S. in Conservation & Resource Studies and minor in City & Regional Planning from UC Berkeley. While a student, she received numerous leadership awards, taught a student-led course on sustainable food systems, and co-founded and served on the board of Berkeley's first student-run food collective. She began the California State Bar's Law Office Study Program (LOSP) in 2013 and spent all four years under the mentorship of attorney Janelle Orsi. Yassi completed the LOSP and passed the California bar exam in 2017.
RICARDO SAMIR NUÑEZ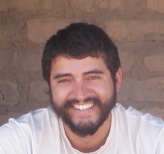 Law Apprentice at the Sustainable Economies Law Center, and Law Center Director of Economic Democracy Ricardo coordinates the Resilient Communities Legal Café, a 6-month pilot program that provides direct legal support to individuals and groups working to create new solutions for resilient local economies in Oakland. He also manages SELC's social media communication and community outreach, in addition to Co-opLaw.org, a collaborative legal resource library of SELC and the Green-Collar Communities Clinic (GC3). Ricardo is also participating in the Law Office Study Program of the State Bar of California under the auspices of Janelle Orsi. Ricardo is on the board of the Los Angeles Worker Ownership Resources and Cooperative Services (LAWORCS) Committee, an initiative to start a worker's cooperative incubator for the greater L.A. area. Previously, Ricardo was a Homeless Prevention and Rapid Re-Housing Case Manager where he worked with low-income families to stop pending evictions and re-house our homeless neighbors in southern LA County. Prior to his housing work, Ricardo was a Rural Education Development Specialist in Zambia with the U.S. Peace Corps. Ricardo led efforts in capacity building with 15 rural, up-country schools, establishing two village based Women's Cooperatives, and educating multiple Farmer's Cooperatives on sustainable farming practices.
CHRIS TITTLE
Attorney & Director of Organizational Resilience at the Sustainable Economies Law Center (Former Apprentice)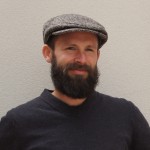 Chris is passionate about cultivating more participatory and place-based models of community resilience. As the Sustainable Economies Law Center's Director of Organizational Resilience, he is focused on democratic governance for the next economy, and stewards much of SELC's internal resilience and grassroots fundraising. He co-leads SELC's Community Currencies and Land Programs, and contributes to the Resilient Communities Legal Cafe, Housing, and Food programs.As an advocate of self-directed (and debt-free) education, he is excited to be participating in the California Law Office Study program. He has apprenticed at the law office of Linda Alvarez and the law office of Scott Pesetsky. Chris completed an MA in Economics for Transition at Schumacher College, an international whole-person learning center near Totnes, UK. His dissertation explored permaculture and a Rights of Nature framework as more culturally-appropriate and generative responses to climate change adaptation in the Global South. Chris has previously worked as an ecological educator and outdoor guide with inner-city youth, and an environmental journalist, earning his BA in Non-Western History and Poverty Studies from Washington and Lee University. His writing can be found on Shareable.net, MNN.com, and his blog at oaktreegarden.wordpress.com.
JANELLE ORSI
Executive Director and Co-Founder of the Sustainable Economies Law Center
Current Law Apprentice Mentor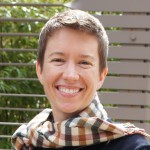 Outside of her work with the Sustainable Economies Law Center, Janelle Orsi is an attorney and mediator focused on helping individuals and organizations share resources and create more sustainable communities. Through the Law Office of Janelle Orsi, she works with cooperatives, community gardens, cohousing communities, ecovillages, and others doing innovative work to change the world.  She attended UC Berkeley's Boalt Hall School of Law. In 2010, Janelle was profiled by the American Bar Association as a Legal Rebel, an attorney who is "remaking the legal profession through the power of innovation." In 2012, Janelle was one of 100 people listed on The (En)Rich List, which names individuals "whose contributions enrich paths to sustainable futures."
Janelle is author of the book Practicing Law in the Sharing Economy (ABA Books 2012), and co-author of The Sharing Solution: How to Save Money, Simplify Your Life & Build Community (Nolo 2009), a practical and legal guide to cooperating and sharing resources of all kinds.
TIA KATRINA TARUC-MYERS
Director of Legal Education of the Sustainable Economies Law Center
Current Law Apprentice Mentor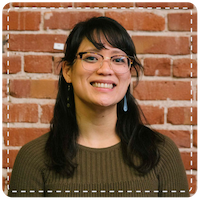 Tia is a lawyer at the Sustainable Economies Law Center. She lives at Coop 789 and only ever uses "#blessed" when talking about being #blessed to be a part of the movement to create #LandWithoutLandlords. She spends her weekends with the good folks at the Community Democracy Project, an all volunteer campaign working to bring participatory budgeting to Oakland.
She's married to an Alchemist (of Alchemy Collective Cafe) and is a mother of 5-10 plants, depending on how many plants are dead today.
JENNY KASSAN
CEO of Cutting Edge Capital, Parter at K2 Law Group, Community-Enterprise Program Director and Co-Founder of the Sustainable Economies Law Center
Former Law Apprentice Mentor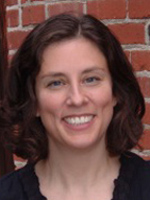 Jenny Kassan is an attorney and community development consultant, specializing in environmentally friendly and socially responsible ventures. She practices law through her firm K2 Law Group and she is also C.E.O. of Cutting Edge Capital, a business that helps social enterprises raise capital from their communities. Her legal practice areas include small business start-up and financing, securities regulation, nonprofit law, business agreements, real estate development, franchising, cooperatives, and assessment districts.Jenny earned a masters degree in City and Regional Planning from the University of California at Berkeley and earned her J.D. from Yale Law School. She worked for eleven years at the Unity Council, a nonprofit community development corporation in Oakland, where she served as staff attorney and managed community economic development projects including the formation and management of several social ventures designed to employ and create business ownership opportunities for low-income community residents.
LINDA ALVAREZ
The first twenty years of Linda Alvarez's professional life were spent pursuing a successful career in the Arts. In the mid-1990's Linda reentered the academic world earning her law degree, magna cum laude, in 1997.  She entered private practice in the large firm environment — including Wilson Sonsini Goodrich & Rosati (Palo Alto) and Vinson & Elkins (Houston).Beginning with her engagement as a member of the team successfully defending the first mp3 player to come to market[1], Linda has remained active on the frontier where digital technology pushes the boundaries of legal concepts designed for the analog and print-based era.  As Senior Counsel for Litigation and Trademarks at Align Technology, Inc., Linda managed major litigations on behalf of the corporation as well as shepherding the company's valuable consumer trademark portfolio. With the successful conclusion of the litigations in 2005, Linda chose to re-focus her career toward transactional work and launched her solo practice.Linda developed the Discovering Agreement model as a way to re-frame the negotiation process, the drafting of contract language, and the performance of contractual relationships. Whereas conventional perspectives cast the parties as adversaries and bargaining power as a function of dominance, the Discovering Agreement model orients the parties as collaborators designing their ideal business relationship and leveraging their combined power to achieve better results than either party alone could manage. In 2012, Linda was recognized by the American Bar Association as a "Legal Rebel" for her work in bringing change to the legal system.
ABOUT THE SUSTAINABLE ECONOMIES LAW CENTER
The Sustainable Economies Law Center  cultivates a new legal landscape that supports community resilience and grassroots economic empowerment. We provide essential legal tools — education, research, advice, and advocacy — so communities everywhere can develop their own sustainable sources of food, housing, energy, jobs, and other vital aspects of a thriving community.
Our work focuses on practices that promote justice and sharing, including cooperatives, community currencies, community enterprises, local investing, community-owned renewable energy, cohousing, urban agriculture, and other innovative economic strategies.